Description
ADVANCED PHYSICAL HYGIENE
Proven restorative strategies used in our clinical practice to help you thrive amidst the stress of today's world.
HERBAL ENHANCEMENTS
Solvent-Free Processed, Original Research Method of Preparation for Maximum Potency/Absorbtion & Bonded with Premium Keroneiki Olive Oil Carrier
CARBON 60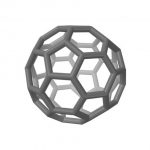 OLIVE OIL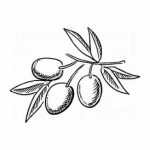 "Carbon 60 is perhaps one of the single-most significant discoveries for improving health ever. I've watched the development of Carbon 60 research for a good number of years, especially the growing evidence indicating its powerful effects on increasing lifespans of research test subjects, and the absence of toxic side-effects even when administered at ridiculously high dosage levels.
Anecdotal experience continues to substantiate research findings, but its use within athletic circles is particularly noteworthy. Competitors universally report exceedingly faster recovery times from intense training, and injury rehabilitation, with noticable improvements in strength, endurance and cognition. My own clinical experience within Biological Terrain Medicine indicates a strong boost in the action of other protocols utilizing osteopathic and meridian therapy modalities along with herbal, isopathic, homeopathic and nutrient preparations. I do not believe it to be a curative agent, but rather an extremely effective substance proven to neutralize the molecular by-products (free radicals) of stressors and contaminants, thus freeing the body's own self-healing abilities."
~Dr. Barre Paul Lando